19/07/2021, 5:49 AM
Planning a Wedding in the Middle of A Heatwave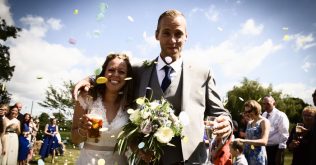 What do you wear to your wedding on a day where the temperature is expected to be in the 90s? This is a question that many brides have been asking themselves lately due to the recent heatwave. Here are some tips for maintaining your beauty and ensuring that you look great, even if it's hot outside.
Guest Survival Guide to Hot-Weather Weddings
Weddings are a special day, but they can be very hot. Guests often experience an uncomfortable sensation of being too warm and sweaty at weddings in the summer months. Planning your event for a cooler time of year will help guests enjoy themselves without feeling uncomfortably warm or bothered by mosquitoes.
Summer is one of the most popular times to get married, with July and August being the peak months for weddings in North America. Weddings that take place during these warmer months may seem romantic because it's typically lusher than wintertime; however, there are many factors to consider when hosting an outdoor wedding during these seasons, such as heatwaves, high humidity levels, and even biting insects like mosquitoes. In addition, summer weather is usually unpredictable.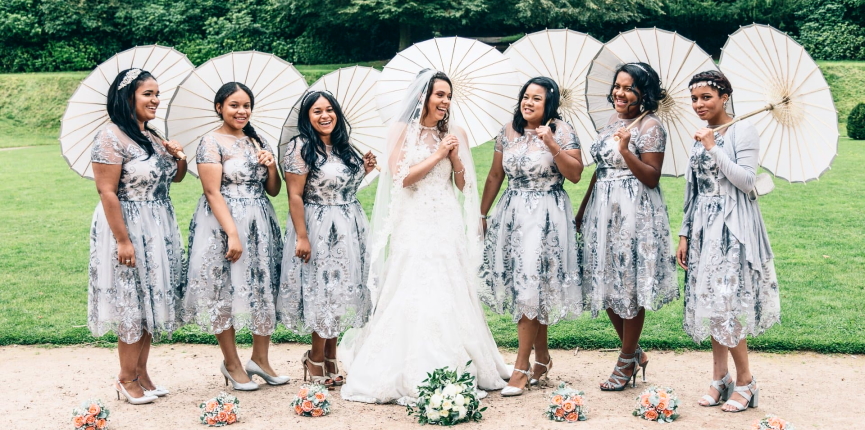 Outdoors Wedding Tips for the Heat
Whether you're hosting an outdoor ceremony in the heat of summer or a cocktail hour under a tent, it's essential to keep your guests cool and comfortable. Heatwaves are a thing, and they're not going anywhere. So how do we manage them on your wedding day? These tips will ensure that everyone stays happy and healthy.
Stay hydrated! Drink plenty of water throughout the day to avoid headaches and lightheadedness. Carry around a water bottle so that you can stay hydrated when it looks like there is no drinkable water in sight.
Wear layers: You can't avoid sweating entirely, but by wearing lightweight clothing with plenty of ventilation between pieces, you can stay cool and comfortable. Consider pairing something light-colored with an airy cardigan or tank top.
Choose lighter-colored clothing. Dark colors absorb more light than lighter colors do, making them warmer to wear.
Check for heat warnings before heading outside. If you have an outdoor ceremony or venue, be mindful of how hot the sun will feel on your skin during the ceremony and reception if there is a heat warning.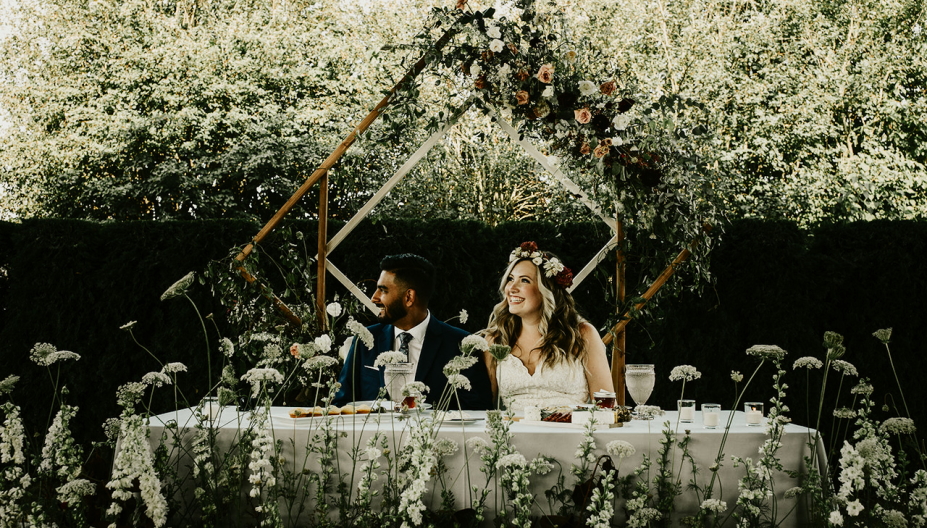 Plan ahead with your vendors! Make sure they understand any special requests from guests.
Serve food like salads with lots of veggies on top so that people can constantly replenish their plates without filling up on heavy sides or desserts.
Offer filtered water on the ice at all bars, not just alcoholic drinks.
When planning a wedding in the summer, a bride should be aware of guests that may feel uncomfortable and sweaty. The best way to combat this is by considering your guests and their needs when it comes to your reception space. Luckily, there are many ways for you to keep your guests cool at your warm-weather wedding without having to spend too much money or time.