02/09/2020, 5:49 AM
Revealing Types of Wedding Dress Necklines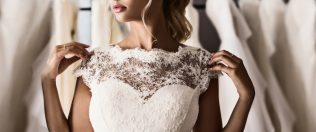 A wedding is one of the most special days in a woman's life. And while every bride wants to feel her best on their big day, they also want to look and feel beautiful for everyone looking at them. So when it comes to deciding what kind of neckline you want for your wedding dress, there are many popular choices from sweetheart necklines to V-necklines and beyond! So what is your favorite style? Which style do you think would suit you best?
Wedding Dress Neckline Style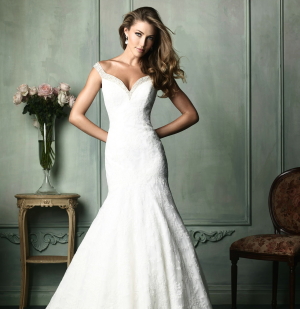 The neckline of your dress is one of the most important decisions to make for your wedding day. It will largely dictate how you feel on your big day, and it may affect the way you choose to style it. The best part about picking a neckline is that there are many different types and styles to choose from! Let's take a look at some popular options.
Necklines with off-the-shoulder straps are great for showing off skin or creating an illusion of larger breasts; they can also be worn up higher on the chest if you're not comfortable with showing too much skin.
V necklines create an elegant, classic look and usually offer more coverage than other styles;
And some tips: if you have a small chest or are pear-shaped, then V-necks may be more flattering; if you have broad shoulders or long arms, then sweetheart necks might work better for you.
The different wedding dress necklines
All types have various pros and cons, so it is important to think about which one will work best for you. For instance, a sweetheart neckline offers dramatic cleavage and can be worn with any style of gown. However, since this neckline exposes more skin on the chest area, it may not be ideal for those who want a modest dress or if you're planning to wear something underneath (a turtleneck sweater). On the other hand, if modesty isn't an issue, then this could be perfect.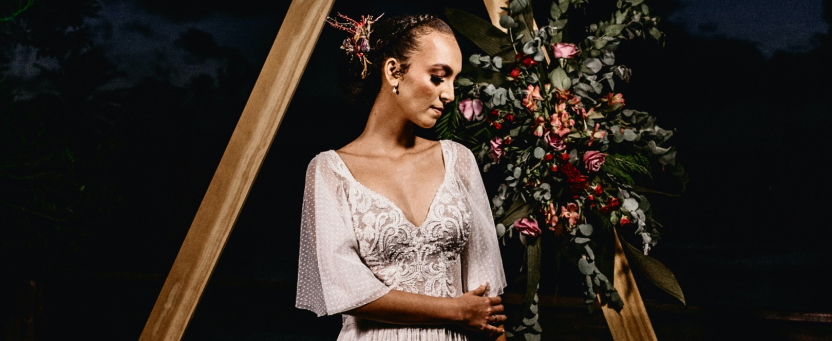 For the bride who wants to show off her curves, a deep plunge can be sexy and flirty. However, if you have an athletic body type or carry weight in your midsection, avoid deep plunges as they will accentuate this area. Also, keep in mind that if you're wearing a strapless gown with no bra or other support garments, then it's best to stay away from anything too low cut so that you don't expose yourself!
A bride's neckline is a key part of her wedding day look. It can be chosen as the focal point for the entire ensemble, or it can be paired with a statement dress that will draw all eyes to its beauty.