21/02/2021, 5:49 AM
Bridal Eye Makeup: A Step-by-Step Guide
Who doesn't love a good wedding? It's the happiest day of your life, so why not make it even better with some gorgeous eye makeup that will last all night long. So if you want to look stunning for your big day, this blog post is for you.
If you're a bride-to-be or just planning your makeup for an upcoming event, we have tips and tricks to help you get the perfect look. We'll be showing you how to do this with easy steps that anyone can follow. If there's one day where it's worth spending time on your makeup, it has to be the day of your wedding.
Applying your makeup for wedding day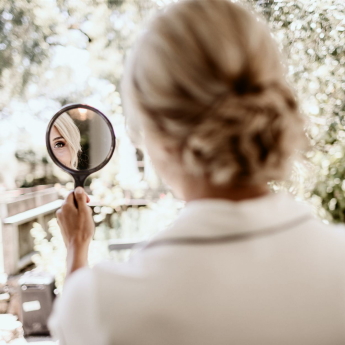 A bride's wedding day is the most important day of her life. It is a time for celebration and joy, but also one of the most stressful days anyone will ever experience. There are so many details to take care of that it can be overwhelming without help from an experienced professional. But let's not forget about your makeup. Your eyes are the focal point on your face, and they need to be perfect too.
One of the most critical days in a woman's life is her wedding day. The bride should feel like a princess and be surrounded by love on this special occasion. To look your best, it is essential to have beautiful makeup that lasts all day! Today, we will discuss what bridal eye makeup looks good for you and how it will affect your eyeshadow application.
First things first, let's talk about which colors work best with different eye shapes. Your eye shape has a lot to do with what color of shadow will make your eyes pop! For example, if you have almond-shaped eyes, deep browns or dark greens are great options because they complement the natural contours of these types of eyes.
Examples of different styles of bridal makeup looks
Every bride needs to have a makeup plan in place before she steps into the wedding day. The right makeup can make you feel more confident and beautiful, while an ill-advised look could leave you feeling frustrated and self-conscious. It's crucial to find a style that suits your individual needs so that you can be sure it will last all day long.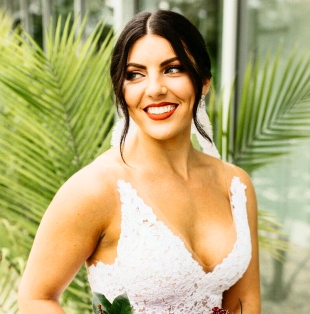 We want to show you different types of bridal makeup looks so that you can find the perfect one for your wedding day. With everything from a natural look to an all-out glamourous look, we are sure there is something for everyone. These looks were created by professional makeup artists and will be fun to try at home.
Making a wedding day as unique and memorable for your loved ones as it is for you can be difficult. One way to do this is by incorporating the makeup look that you are most comfortable with while still providing various looks to suit other people's preferences.
Natural: This look consists of light eyeshadow colors such as champagne or pink paired with bronzer or blush. Use mascara to add volume to lashes without clumping them together. When choosing a lip color, opt for something nude like browns or pinks.
Brides have so much to worry about when it comes to their wedding day. From the dress to the honeymoon and everything in between. One of those worries is how they will look on their big day. With that in mind, we put together a guide on what you need for your bridal makeup.