20/05/2021, 5:49 AM
Half-Up Hairstyles: Chic and Trendy for Your Wedding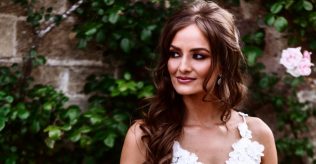 Have you been searching for the perfect hairstyle for your wedding day? Then, you might be interested in checking out some of these half-up wedding hairstyles. These styles are great because they are simple, elegant, and can last all day. They also work well with any hair type or length, so feel free to give one a try!
We have all been there. You walk into the salon, and you're greeted by a sea of hairstyles that are totally out of your comfort zone, but you still want to look good on your wedding day! Finding the perfect style for you can be difficult, especially if it's not something you wear daily. For example, half-up styles might seem like they would only work with long hair, but they look great with short hair too. Below we will show some examples of how to tie up your short locks in a half-up style for weddings and other special occasions.
Head-Turning Half-Hairstyles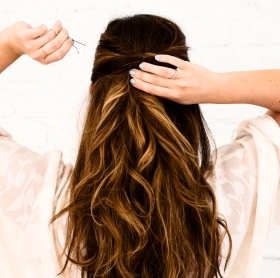 Half-up wedding hairstyles are really in style right now. They can be easily created with a few bobby pins and some hairspray, making them perfect for the bride who is on a budget or doesn't want to put too much time into their hair for the big day.
We've compiled the best half-up wedding hairstyles that will give you both of these things.
See below for more information:
The Half-Up Bun
Curled Hair Half Up-Half Down Hairstyle
Braided High Ponytail
You can get creative with half-up styles by adding an accessory
What do you think of when you see the word "accessory" in a sentence? For many people, the first thought that comes to mind is something like a scarf or belt. But for others, the word "accessory" might bring to mind an accessory such as earrings or a necklace. When it comes to styling up your hair, I love adding an accessory by doing half-up styles and then adding some jewelry. This allows me to have my hair down and flow while still showing off my favorite piece of jewelry.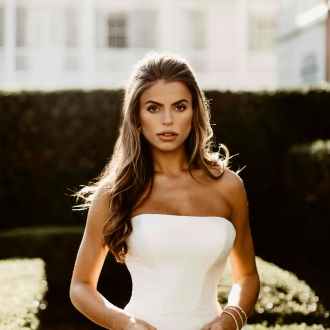 Do you have a favorite hairstyle that is perfect for work but not as easy to wear if you're on your way out? Half-up styles are perfect for this dilemma. With an accessory like a hair clip or barrette, you can create multiple looks and still look together.
I love the versatility of these looks; I think they would be especially great for those who want to change their hairstyle throughout the day without needing any extra time in front of the mirror. But even though these are quick and simple ways to style your hair, they will always look polished and professional.
Wedding season is in full swing, and it's time to start thinking about your bridal look. You want to be sure that you choose a hairstyle that suits your face shape and one that will last all day with minimal fuss. With so many different styles out there, it can be challenging to narrow down the perfect hair for you. Whether you're looking for an elegant style or something more vintage, these options are guaranteed to make your big day beautiful.