10/07/2020, 5:49 AM
Ways To Style a Chignon on Short Hair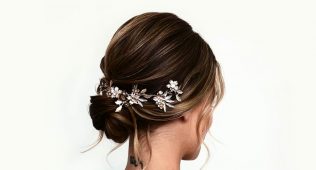 The chignon is a timeless hairstyle that can be done with any hair type and length. We'll show you how to style it on short hair, as well as some benefits of this classic updo for the office or an evening out.
A chignon is a great way to dress up your look in minutes without having to spend hours on your makeup or doing anything else. It's perfect for days when you want something simple but polished. Plus, it has an all-day hold, so you won't have to worry about touching it up throughout the day as our other favorite updos do. So what are you waiting for? Read on.
Benefits of a Chignon
We'll start with a high ponytail at the back of your head and then use pins and bobby pins throughout your hair to create a bun shape. Finally, wrap one or two pieces of hair around the knot base before pinning everything into place with bobby pins again! It's best if you have long enough bangs or side-swept bangs.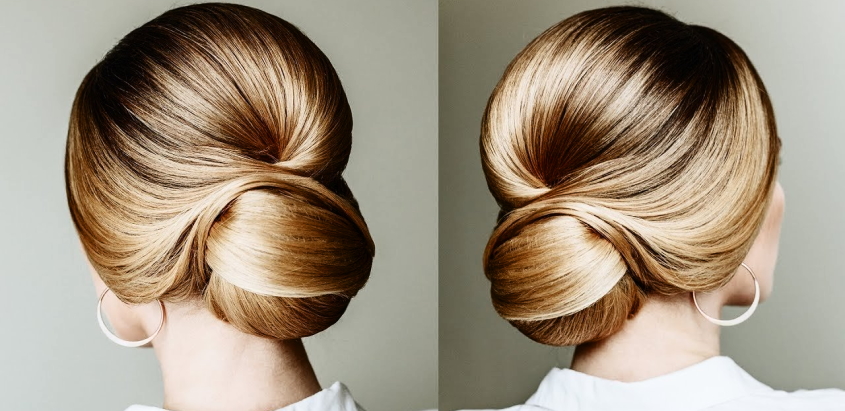 Second up is the standard low bun, which gives off a more polished look than simply pulling your hair back into a ponytail. Finally, the following two styles are pinned at the nape of your neck – one with loose curls and one with straight-ironed locks. Both of these options give an undone vibe that pairs well with jeans and sneakers while still looking professional enough.
Variations of the Chignon
There are many different ways to wear this updo, and you can find your favorite with some trial and error. To keep things simple, I will show you three styles: an easy chignon bun, a messy but chic chignon braid, and a high-style knot.
Short hair doesn't have to look foul or unkempt – it just takes some creativity.
A chignon is versatile and can be a perfect look for many occasions. If you have short hair, here are some tips on styling your locks into an elegant updo that will frame your face beautifully.
The Ponytail Chignon: Put your hair in a ponytail, then twist the ponytail up and secure it with an elastic band at the top of your head. Secure any flyaway strands with bobby pins for added stability. Place another elastic around the base of the twists if needed for extra support on thicker or longer hair types. Lastly, pull apart strands on either side of where you want them to go across from one another before pulling them back over the top towards where they started so that they look like two small French braids.
Twist the front section of your hair back and secure it at the nape of the neck with bobby pins. Then gather all other sections in one hand from behind your head, twist them up until they form a bun shape, then pull through the hole in the middle (or knot around itself). This is great for showcasing curls or waves without having to make too much fuss about it.
A chignon is a perfect hairstyle for a bride. Whether you're wearing your hair up or down, this classic updo will never go out of style. This is a perfect look for women who want something low-maintenance and sophisticated. The tutorial's goal is to make it as easy as possible for you to get that chic hairstyle in a few simple steps.