23/11/2020, 5:49 AM
The Do's and Don'ts of Using a Makeup Sponge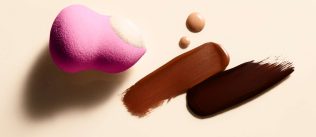 A makeup sponge is a tool used to apply liquid foundation, powder, or other makeup products. When using a wet sponge, the cream or liquid product is applied by dabbing it on the skin and blending outwards in circular motions with the fingers. The most common type of makeup sponges are made of synthetic foam material that can be washed and reused, but some people prefer natural materials as wool felt for their properties like absorbing excess oil from the skin without drawing moisture from the face. There are different shapes and sizes of makeup sponges available, including rounded domes, flat-edged squares, and triangular wedges, making them easier to use in specific areas such as around the eyes or nose.
Types of makeup sponges
There are many different types of makeup sponges on the market. Some people prefer to use a dense, flat sponge for liquid foundation or concealer, while others find that a more porous sponge offers enough coverage and is easier to apply powder with. There are also makeup sponges explicitly made for contouring, baking, and highlighting.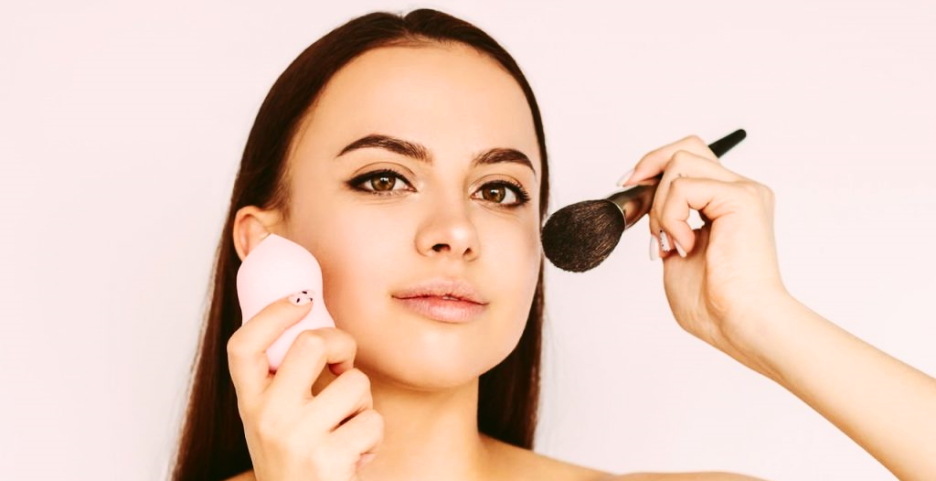 The type of makeup sponge you choose will depend on your personal preferences as well as what kind of product you're using it for.
There are many types of sponges on the market, so it can be hard to decide which one will work best for you. Below are some examples of different kinds of sponges and how they might be used:
The silicon pad is excellent for blending out foundation, concealer, or liquid highlighter
The round kabuki has an angled head, allowing you to get into all those tricky spots like around your nose and under your eyes. The denseness also prevents any product from spilling onto clothes and surfaces. It's great for setting powder after applying bronzer or blush, as well as contouring with cream products.
How to use a makeup sponge
Some people think that makeup sponges are just tools, but it's an essential part of the routine. A high-quality makeup sponge is soft and can apply liquid or cream products more evenly than with your fingers. It also allows you to use less product because there is less absorption by the sponge, so it's great for sensitive skin. When applying foundation using a sponge, make sure to start from the center and blend outwards to get even coverage without any streaks. Always clean your makeup sponges regularly by washing them with mild soap and water – never use harsh chemicals as this will break down the material quicker. Most importantly: invest in a good quality beauty blender.